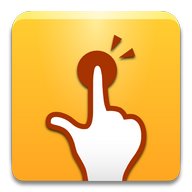 QuickShortcutMaker(Atajo)
Descripción
QuickShortcutMaker(Atajo) Android APP
Create shortcuts quickly and launch your favourite actions quickly.
Esta aplicación puede crear un acceso directo a una aplicación de la lista de actividades que se instala en el teléfono.
Incluso si se instalan muchas aplicaciones, se puede elegir una actividad sin problemas.
También puede utilizar el QuickShortcutMaker para buscar la aplicación que desea iniciar.
Si desea utilizar la aplicación que no utilice con frecuencia, tal vez usted no tiene atajos para ello. Por lo tanto, puede que tenga que buscar la aplicación de una lista de muchas de las aplicaciones. Incluso si usted sabe el nombre de la aplicación, que es difícil de encontrar.
En esta situación, el QuickShortcutMaker le ayudará a encontrar la aplicación. Por favor, inténtelo!
This may be useful. But please use it at your own risk!
You can make shortcuts to hidden setting screens which are usually not accessible.
Even if you encountered any problems using this app or shortcuts created by this app, I don't have any responsibility about that. Please be sure to use this app at your own risk.
About Internet access permission:
From the version 2.0.1, for a more rapid improvement of the app, you will be requested an additional permission to access network so that the app can send a detailed error report to developer.
The app uses network only to send error reports.
And when it communicates, a confirmation message will be displayed, so please rest assured.
for Launcher3 of Cyanogenmod
If you cannot create shortcut, please try the following steps:
1. Long-tap the home screen.
2. Tap 'WIDGETS'.
3. Long-tap 'Activities' which has the QuickShortcutMaker's icon.
4. Drag it to somewhere on the screen.
5. QuickShortcutMaker will be launched.
6. Select an activity, edit it, and tap 'Create'.
7. A shortcut will be created on the home screen.
Follow the updates
Google+
plus.google.com/u/0/114542232871046503427
Twitter
twitter.com/sika_app
Recent updates:
(v2.4.0)
- Added Italian and Arabic translations.
- Adapted to AndroidPhone7 theme.
- Changed dialog UI.
- Fixed a bug that the shortcut for Google Play cannot be opened.
- Added function to ask you to rate this app. (Forgive me if you don't like such a thing.)
(v2.3.0)
- Added translations to many languages. (Français, Español, Português, Polski, 한국어, 中文(简体), 中文(繁體), Bahasa Indonesia)
- Added support for some other themes. (Atom / Solo, etc.)
- Added several other improvements.
(v2.2.0)
- It is now possible to operate multiple items from the activity list by long-tapping the items. You can add them to favorites or share.
- Changed the text format in which to share the application information.
- Added the types of themes that can be selected icon (ADW / Nova / Apex / LauncherPro / GO / Holo).
- Added the number of icons in the list of themes.
- Changed the UI of shortcut editing screen.
- Added German translation.
- Added a lot of improvements.
(v2.1.0)
- Added support for tablet devices.
- Added function to share app information as text.
- Improved UI of some screens.
- Fixed some bugs.
(v2.0.3)
- Added function to open the App info screen from the shortcut editing screen. (Android 2.3 or later only)
- Fixed a minor bug and UI.
(v2.0.2)
- Fixed a bug that the app crashes while searching at a certain condition.
(v2.0.1)
- Added error report function to send detailed information when the app crashes or when you see 'Failed to load' message.
- Reduced consumption of the memory so that the models which have low-memory not to crash.
- Search results can be sorted order by names.
- Increased speed of search.
- Fixed a bug on setting icon.
- Fixed a bug that the icon becomes smaller when you use the app on tablets.
(v2.0.0)
- Added history and favorite features.
- Applied Android 4.0(ICS) UI style.
- Activity list is now grouped by app.
- Fixed some bugs.
Info
Info
Calificaciones &

Comentarios

(0)
Resumen de la reseña
Actualmente no hay opiniones para esta aplicación
Enviar su reseña
Registro Registre una cuenta de PHONEKY para publicar reseñas con su nombre, cargue y almacene sus aplicaciones móviles favoritas, juegos, tonos de llamada & fondos de pantalla.
Registrarse o Iniciar sesión en PHONEKY


También podría gustarte:
El servicio de aplicaciones de Android es provisto por PHONEKY y ¡es 100% gratis!
Las aplicaciones pueden ser descargadas por Samsung, Huawei, Oppo, Vivo, LG, Xiaomi, Lenovo, ZTE y otros teléfonos móviles Android OS.
Información de la página:
Descargar QuickShortcutMaker(Atajo) aplicación para móviles - una de las mejores aplicaciones de Android gratis! Sin duda disfrutará de sus fascinantes características. En la tienda de aplicaciones para Android PHONEKY, puede descargar de forma gratuita aplicaciones móviles de versión completa para cualquier teléfono o tableta. Las características agradables y útiles de esta aplicación te mantendrán cautivado durante mucho tiempo. En PHONEKY, encontrarás muchas otras aplicaciones y juegos de diferentes géneros, desde educación y entretenimiento hasta aplicaciones de seguridad y navegación de Android. Descargue aplicaciones gratuitas de Android a su teléfono móvil con sistema operativo Android, tableta o computadora. Para ver las 10 mejores aplicaciones para Android, solo ordena las aplicaciones por popularidad.
Ok.